Founding Council: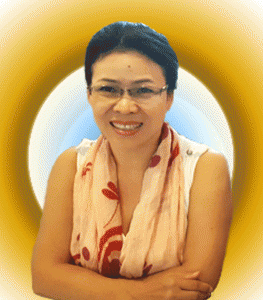 Mrs. Nguyen Hoang Yen
Position: Executive Director, Member of the Founding Council.
In the field of public health and development with nearly 20 years of experience working in collaboration with international organizations such as the International non- governmental organization (PATH) or the German Society for International Cooperation (GIZ), MSc. Yen is a senior experienced consultant for various programs in terms of reproductive health, HIV, child protection, domestic violence prevention and safe migration donated by the United Nations Children's Fund  (UNICEF), United Nations Population Fund (UNFPA), the Asian Development Bank (ADB), World Bank (WB), European Commission (EC), International Organization for Migration (IOM), the Asia Foundation, the Fred Hollows Foundation, which aim to enhance and improve the quality of life for local people, especially for the  areas of difficulties and poverty in Vietnam. As a team leader, MSc. Yen has got many scientific studies which were published and presented at national and international level. MSc. Yen received her Master's degree in Behavioural Science (Sociology, Anthropology and Psychology) at La Salle University Manila, Philippines.
Email: hoangyen@chd.vn, nguyenhgyen@gmail.com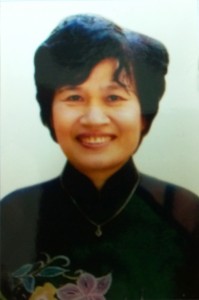 Mrs. Nguyen Thi Thu
Position: Chair of the Founding Council
Being graduated from the Hanoi University of Medicine, then being a graduate student, Mrs. Thu obtained a Doctor of Medicine at the University of Medicine Bucharest – Romania and completed a Master in Biomedical at the Institute of Tropical Medicine in Belgium. In 2002, Dr. Thu was promoted to Associate Professor. With her hardworking learning and intensive training, Prof. Dr. Thu is an experienced researcher and professor in the field of preventive medicine and public health at the Hanoi Medical University. She has written many materials and curricula in public health and also participated in many research projects on health, environment, epidemiology, including themes and projects at the ministerial and state level. Currently, she actively involves in effective consultation on public health and social development for international organizations such as the World Health Organization (WHO), the UN Children's Fund (UNICEF), the International Development Sweden (SIDA) and the International Labour Organization (ILO).
Email: nguyenthu@chd.vn, nguyenthithu1947@yahoo.com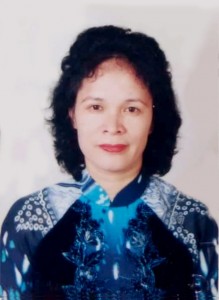 Mrs. Hoang Thi Thanh
Position: Member of the Founding Council
Being a medical doctor as well as a lecturer, Dr. Thanh is a very experienced expert in the field of research, training, advocacy and communication on health issues and social development. Being graduated from the Bulgarian University of Medicine and Specialist 1 of Public Health – Hanoi School of Public Health, up to date, Dr. Thanh has taken over thirty years of experiences in the field of general and public health. Over 12 years of working in HIV and AIDS Preventive Center in Phu Tho province (1995 – 2007), acting as Head of Communications and Plan and being an expert on HIV prevention, Dr. Thanh laid the foundation for programs of HIV prevention in Phu Tho. In addition, she also participated in many other intensive studies in public health, including those at the ministerial and state level and others funded by international organizations.
Mrs. Nguyen Huong Giang
Position: Member of the Founding Council
After graduating from the Hanoi Medical University, Dr. Giang has been working actively in the field of medical and public health. In 2002, she received her Master in Public Health at the University of Auckland, New Zealand. After nearly fifteen years of working in various national and international organizations such as PACT Vietnam, Save the Children UK … and taking over positions as project officer, program manager or technical expert, Dr. Giang is acknowledged as an experienced expert, especially in the field of malaria, HIV, children rights and protection, and behaviour change communication. In addition, she has also involved in the development, implementation and reporting for research and training materials … on various issues of health, social development, protection and prevention of child trafficking and HIV. The mentioned documents have been widely published and shared in the country and region of Southeast Asia.
Email: nguyengiang@chd.vn
Advisory Board:
David Trees, Master in Public Health, Master in Public Policy
Nguyen Thi Thu, PhD in Medicine Science
Nguyen Hoa Hong, PhD in Obstetrics and Gynecology
Luu Thu Thuy, PhD in Psychology and Education
Thieu Quang Hai, Master in Financing, (ex-KPMG Senior Auditor)
Vu Quoc Binh, Lawyer
CHD Staffs (Current):
CHD currently has 20 experienced staff and collaborators based in the Hanoi and HCM city offices, with combined expertise in health care, poverty alleviation, community development, social and behaviour change communications, interpersonal communication and counselling, research, training and capacity building, community development and livelihood improvement for ethnic groups.

Mr. Bui Van Nam, Program Officer
Mr. Nam graduated from Hanoi University of Public Health in 2007. Prior to joining CHD, he has a lot of experience in government organizations (i.e., The center for preventive medicine of Hanoi); local non – governmental organizations (i.e., The institute of reproductive health and family – RAFH, Center for creative initiative in health and population – CCIHP) and some international non – governmental organizations such as Samaritan's purse Vietnam, Plan international Vietnam, Helen Keller International in Vietnam. Also, he has experience in writing proposals, providing budget estimates as well as implementing activities related to health including: malnutrition prevention for children under 5, maternal and child health care, health school, environment, non-communicable disease prevention in urban areas, reproductive health to adolescent, gender based violence prevention, STDs/STIs prevention including HIV/AIDS. "In order for a program/project to succeed and be sustainable in a community, it is necessary to mobilize the participation of people and resources in such community and enhance their capacity " Mr. Nam said. Monitoring and evaluation are also a very important component when carrying out programs/projects in the community.
Mr. Nguyen Hong Ha, Chief Accountant
Mr. Ha has over 30 years of working experience in accounting and auditing at government organizations and non-government organizations, such as Ministry of Finance, Logistics Department – Military zone 7, The General Export-Import Company (INCOMEX- SG). Mr. Ha officially worked at CHD Center from February 2019 with the main responsibility of the planning, handling, reporting financial issues of project and CHD centers. Mr. Ha holds an important position in the accounting of the center, improving and perfecting expressly the financial process as well as ensuring the storage and recording of accounting documents.
Mrs. Le Thi Kim Phuong, Project coordinator
Graduated from Ho Chi Minh City University of Medicine and Pharmacy in 1989, more than 30 years working in the field of health education and communication for the community in the health sector such as Medical Center, Committee for Population and Family Planning, and Center for Educational Communication health education. Experience in behavioral change communication training, a compilation of health education materials, formulation of plans, and management of targeted health programs. Officially working at CHD since January 2020, as a project officer of the project "Strengthening the implementation of the smoke-free environment in public transport locations through increased sanctions and community participation."
Mr. Trinh Van Hiep, Advisor on Tobacco control
Mrs. Lam Quy, Project officer
Mrs. Nguyen Thi Huong, Project Accountant
Mrs. Nguyen Thi Thuy, Project officer and administrative accountant
CHD Staffs (Past)
Mrs. Nguyen Thi Thanh Minh
Mrs. Nguyen Thanh Nguyen
Mr. Nguyen Thanh Quang
Mr. Bui Kieu Minh Triet
Our collaborators and volunteers:
Mr. Hoang Cuong,  IT and Website Technical Support Officer
Mrs. Hoang Anh Tuyet
Mr. Nguyen Hai Dong
Mr. Nguyen Quang Ninh
Mrs. Trinh Van Huong
Mrs. Do Hong Le
Mrs. Nguyen Thi Ha
Mrs. Nguyen Bich Van
Comments
comments